Microsoft Outlook Express Configuration
Please note Outlook Express was included only with Windows XP and earlier operating systems. Please consider upgrading to Windows Live Mail instead.
The steps and dialogs listed below are from Microsoft Outlook Express 6, so the steps may look a little different for an older version. If you have any questions about these steps, please contact us.
Step 1: Open Outlook Express and select Accounts from the Tools menu.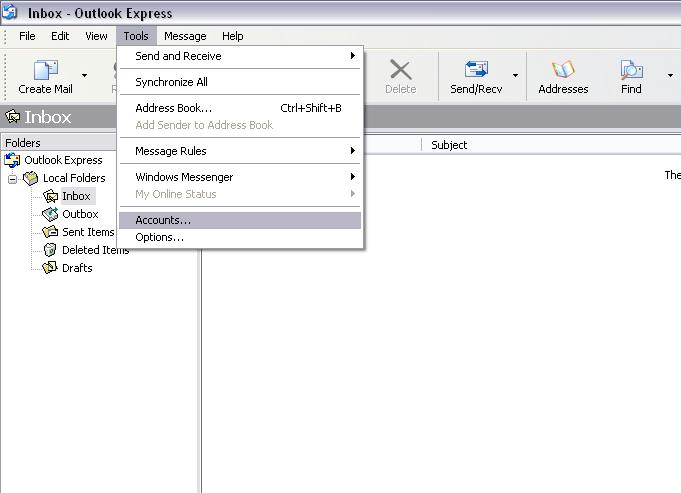 Step 2: Click the Add button and the select Mail
Step 3: Enter your name as you would like it to appear when sending e-mail to someone.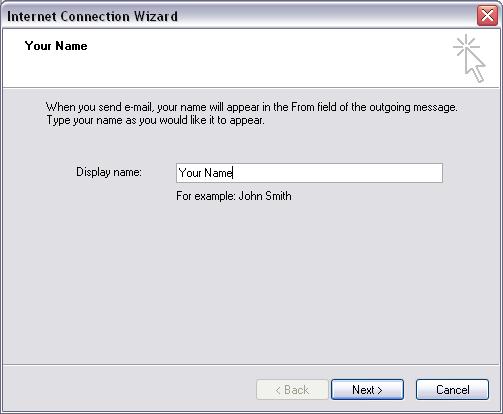 When finished, click "Next".
Step 4: Enter the e-mail address that was given to you.
When finished, click "Next".
Step 5: Make sure that POP3 is selected where it says my incoming mail server is a _ server. Enter pop.bdhtek.com for the incoming mail server. Enter smtp.bdhtek.com for the outgoing mail (SMTP) server.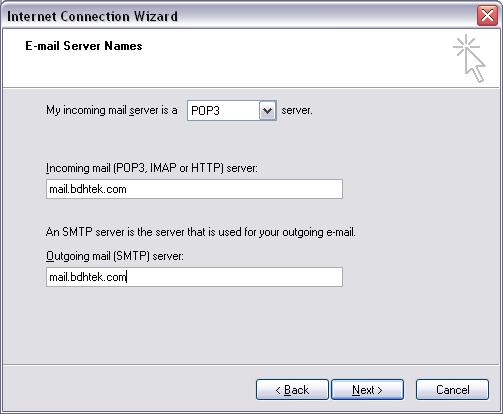 When finished, click "Next".
Step 6: On the Internet Mail Logon screen enter your FULL e-mail address as your Account name. Enter the password that was given to you in the password field.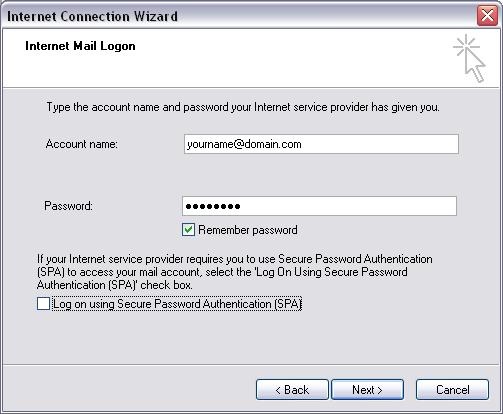 When finished, click "Next". On the next window click "Finish"
Step 7: On the Internet Accounts screen you will see your account named mail. Click on it in the list and select the Properties button on the right side.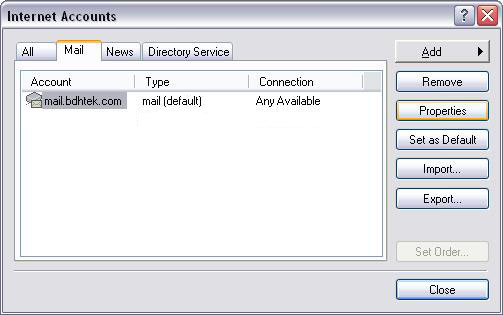 Step 8: Click on the Servers tab in the new window and check the box next to where it says My server requires authentication.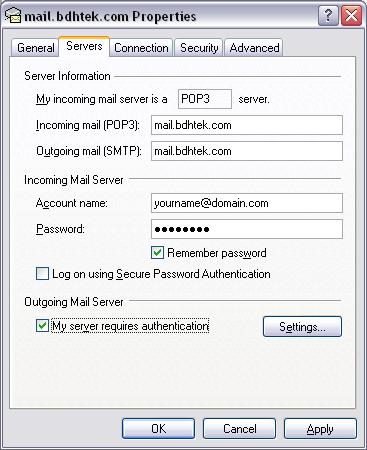 Step 9: Click on the Advanced tab in the same window, and check both boxes next to where it says This server requires a secure connection (SSL) under Outgoing (SMTP) & Incoming (POP3) mail. Enter 465 in the Outgoing mail (SMTP) port field. By default 995 should be inside the Incoming mail field, if it's not, enter it in.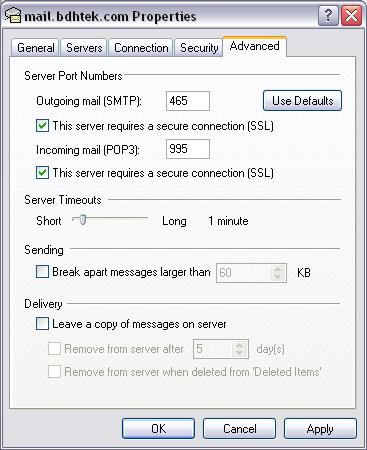 Hit OK, and then Next on the previous window, and then click Close on the next window.
Click here to go back to the e-mail configuration page.
Don't see what you are looking for? Have more questions? We're here to help. Just contact us for a free, no-obligation estimate.